ISLAMABAD – Pakistan's Prime Minister Nawaz Sharif has on Thursday sought to establish a contact with the vice-president of Dubai and UAE Prime Minister Mohammed bin Rashid Al Makhtoum.
A letter was written to UAE embassy in this regard which came into light Thursday evening.
According to the letter, PM Nawaz personally want to speak to his UAE counterpart on urgent basis.
Three landline numbers were also mentioned in the letter which may be used to establish contact with UAE government.
According to the letter availble with PakistanTribe.com, the agenda of the conversation is not mentioned in the letter, sent to UAE Embassy after JIT report submitted to the Supreme Court.
It is pertinent to mention here that UAE government handed over documents that proved Nawaz Sharif acquired UAE working visa and remained chairman of JAFZA until 2014. In the meantime, he received a salary of AED10,000.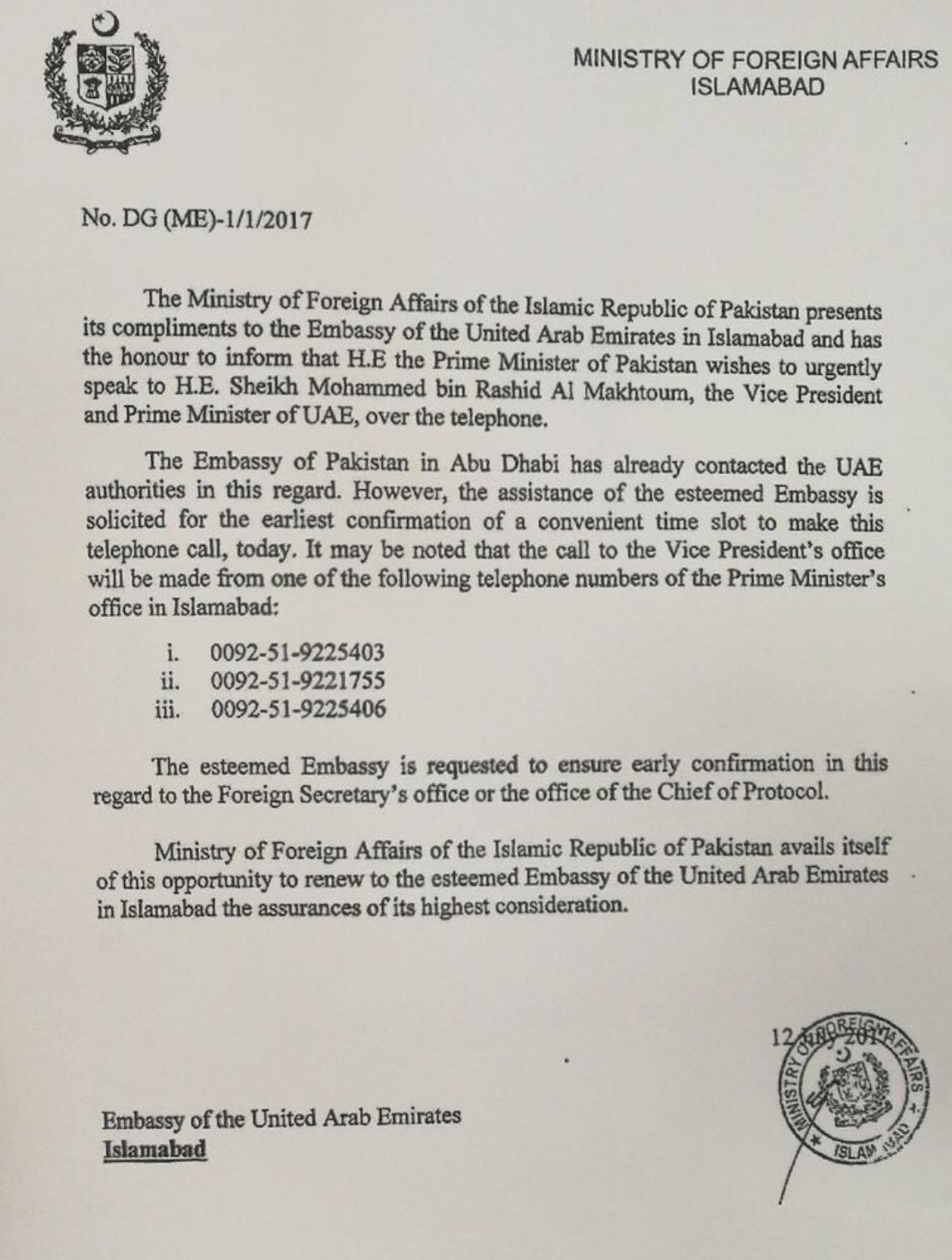 According to the Pakistani media reports, it is understood that this attempt to establish a contact with UAE hierarchy is to discuss the issue and probably to request a withdrawal or denial of the documents.
Pakistani PM tries to contact UAE Prime Minister to 'talk about' evidence