LAHORE – Yamaha Motor Pakistan on Monday launched its third variant in the 125cc engine category in Pakistan.
The YB 125Z is modelled to target the increasing market in Pakistan's rural areas.
The latest 125Z motorcycle is the third in 125cc category launched by the company since its re-entrance in Pakistan back in April 2015 with 100% equity from Yamaha Motor Company Japan.
As per company executives, its previous models – YBR125 and YBR 125G – did not meet expectations and remained limited to urban centres.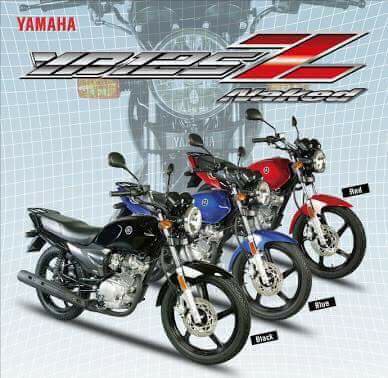 "Unfortunately, we didn't get expected results from our previous models since our target was the youth," said Yamaha Motor Pakistan General Manager Sales Jawaid Yakoob while talking to The Express Tribune. "However, the company wants to look after the requirements of the masses in both urban and rural areas and we hope that our new model will address that."
The company has slashed the price of its new model to Rs115,900 in order to make it competitive and acceptable among other brands available in the market in the same category. But the new variant also comes with few condensed features such as lack of disk brakes.
"We made these changes to bring its price down to a level where customers may not rate it overpriced," said Yakoob.
Pakistan's two-wheeler production crossed 2 million units in the previous fiscal year, out of which the share of 125cc models was around 350,000 units.
Meanwhile, Yakoob said that Yamaha has sold around 15,000 units in 2016 and is aiming for higher numbers in the coming years. "We have already reinvested $150 million in the Pakistani market and currently we can produce up to 150,000 units annually," he said, adding that based on the rising demand, they can further enhance their production capacity in the future.
On the other hand, Yamaha Motor Pakistan Managing Director Shigeru Ishikawa said that the company's new model will serve as a weapon to cut into the mass segment. "We have confidence in our new product and it's a time for us to enter the next stage," he said. "We are aiming 100,000 units sales in coming few years and YB 125Z will play an important part in achieving that target."