LAHORE – Former Twenty20 captain and star all-rounder Shahid Afridi has been appointed the ambassador for the fifth Blind Cricket World Cup on Friday.
A statement issued in this regard by Pakistan Blind Cricket Council laid out the development, Dunya News reported.
Chairman of the Council Syed Sultan Shah said that Afridi is not only a cricket icon across the world but a noted philanthropist and a role model.
He asserted that association of Afridi with the council would give new heights to blind cricket in the world.
Pakistan Blind Cricket Council is to host the upcoming world cup in the United Arab Emirates starting in January 2018.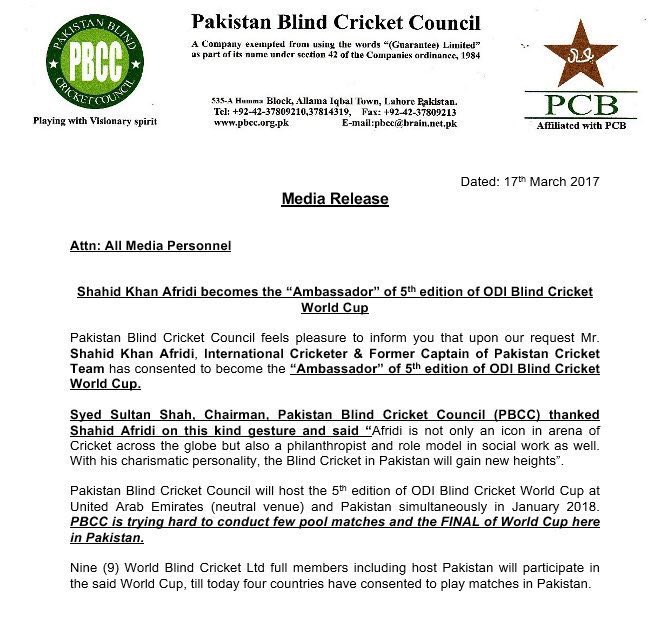 After the final match of Pakistan Super League 2017 was played in Lahore, the chairman announced that the council would attempt to organise some of the pool games and the final clash in Pakistan.
Four out of the nine members of World Blind Cricket Ltd have agreed to play the final match in Lahore, chief of the council said.