Hyderabad, Has the LONGEST BAZAAR OF ASIA This Bazaar is called SHAHI BAZAAR meaning Royal Bazaar founded by Kalhora rulers. It is 4.5 KM long and starts from the Market Chowk (Square) all the way ending at the front of Hyderabad Fort.
Hyderabad, the 2nd Largest city in Sindh, Pakistan is the LARGEST BENGAL PRODUCER IN THE WORLD and export bangles all over the world.
Hyderabad, Introduces the culture of AJRAK.
BOMBAY BAKERY CAKES, In Hyderabad Bombay Bakery cakes are quite famous all around Pakistan.
PALLA Fish, Hyderabad is also home of the famous Sindhi fish called "PALLA" only found in River Indus.
Sir Cowasjee Jehangir Institute of Psychiatry, Hyderabad has the prestige to have the largest facility for mental health in Asia.
MARKET CLOCK TOWER, The tall standing structure and the defining skyline of the city is Navalrai Market clock tower constructed in 1914.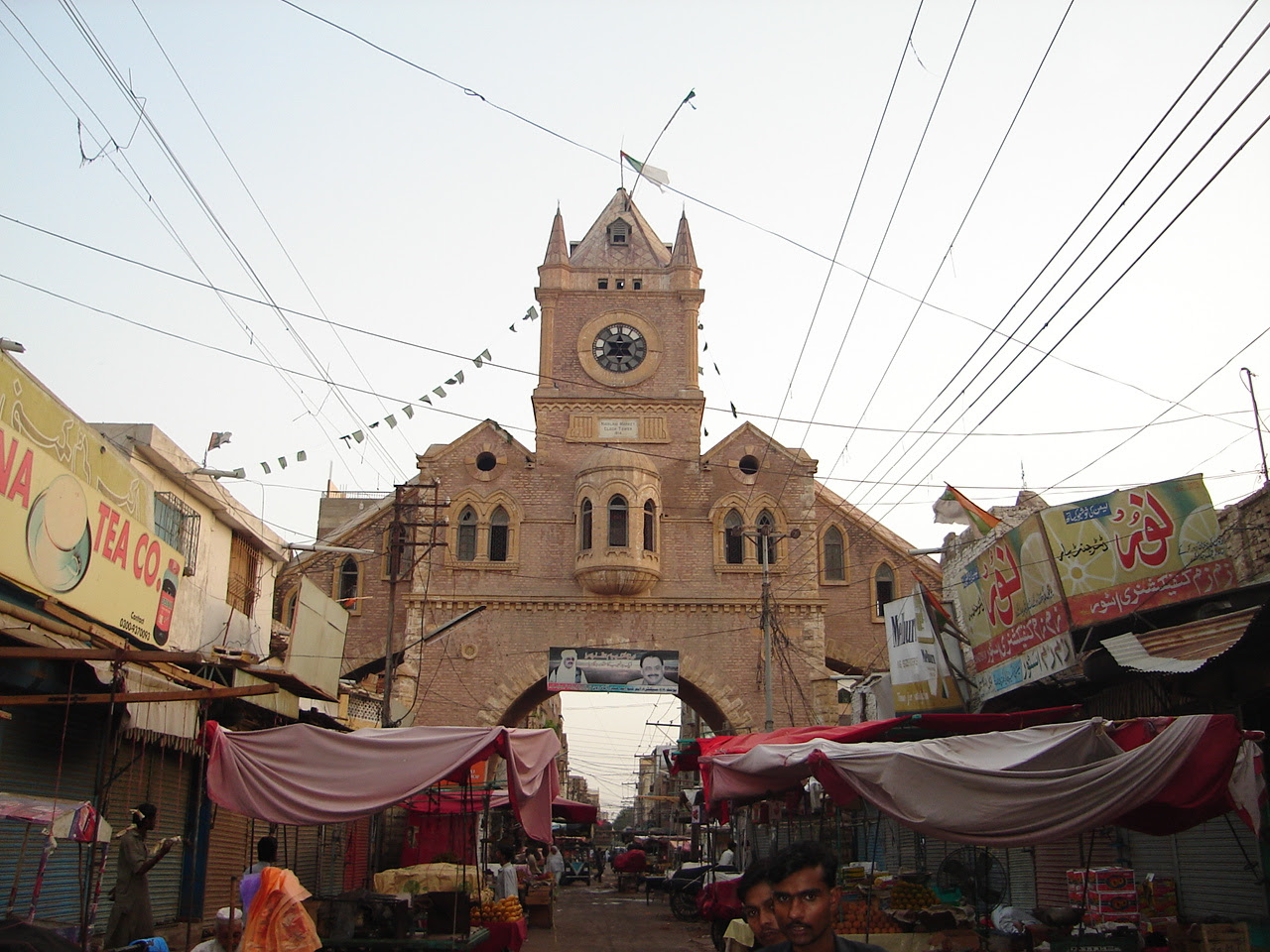 NAVA VIDYALAYA, Now known as Sindh University old campus was built in 1912. It has a very impressive European style look.
SADDAR, British built a huge Cantonment in Hyderabad from 1851 to 1856. This area consisted of large barracks, officers bungalows and historic church of St.Thomas . Now this whole area is known as Hyderabad Cantt: /Saddar.
THE HOMESTEAD HALL, It was also built by British in 1905 in the memory of Dr. Homestead a famous civil surgeon of Hyderabad.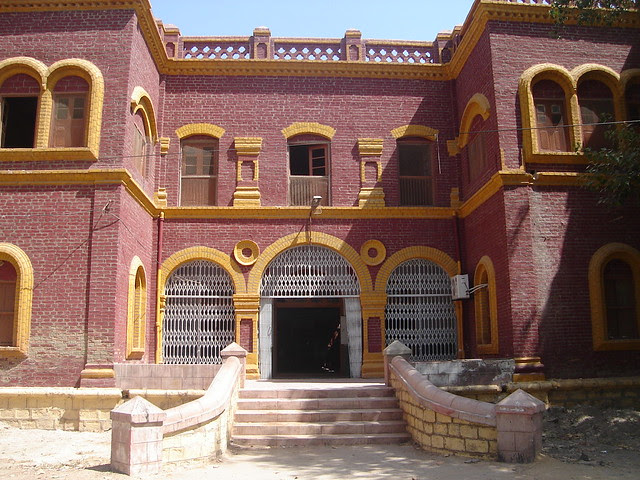 BADSHAHI BUNGALOW, It is the wonderful palace of Prince Mir Hassan Ali Khan Talpur the son of the last ruler of Hyderabad His Highness Mir Naseer khan Talpur. This Palace is located in Tando of Talpur Mirs in Latifabad.