LAHORE – Famous on screen couple of Aiman Khan and Muneeb Butt finally got engaged last night.  Before the engagement, the couple had a gorgeous Dholki function. Pakistan Tribe has brought Dholki pictures of Aiman Khan and Muneeb Butt.
This celebrity couple flexibly acknowledged their relationship and appeared at every event together.
Last month, they finally made the announcement of the date, and after having a series of fun-filled dholki's, the couple had an engagement ceremony. The event was star-studded as famed models and celebrities were a part of it.
Here are some photographs from last night's occasion: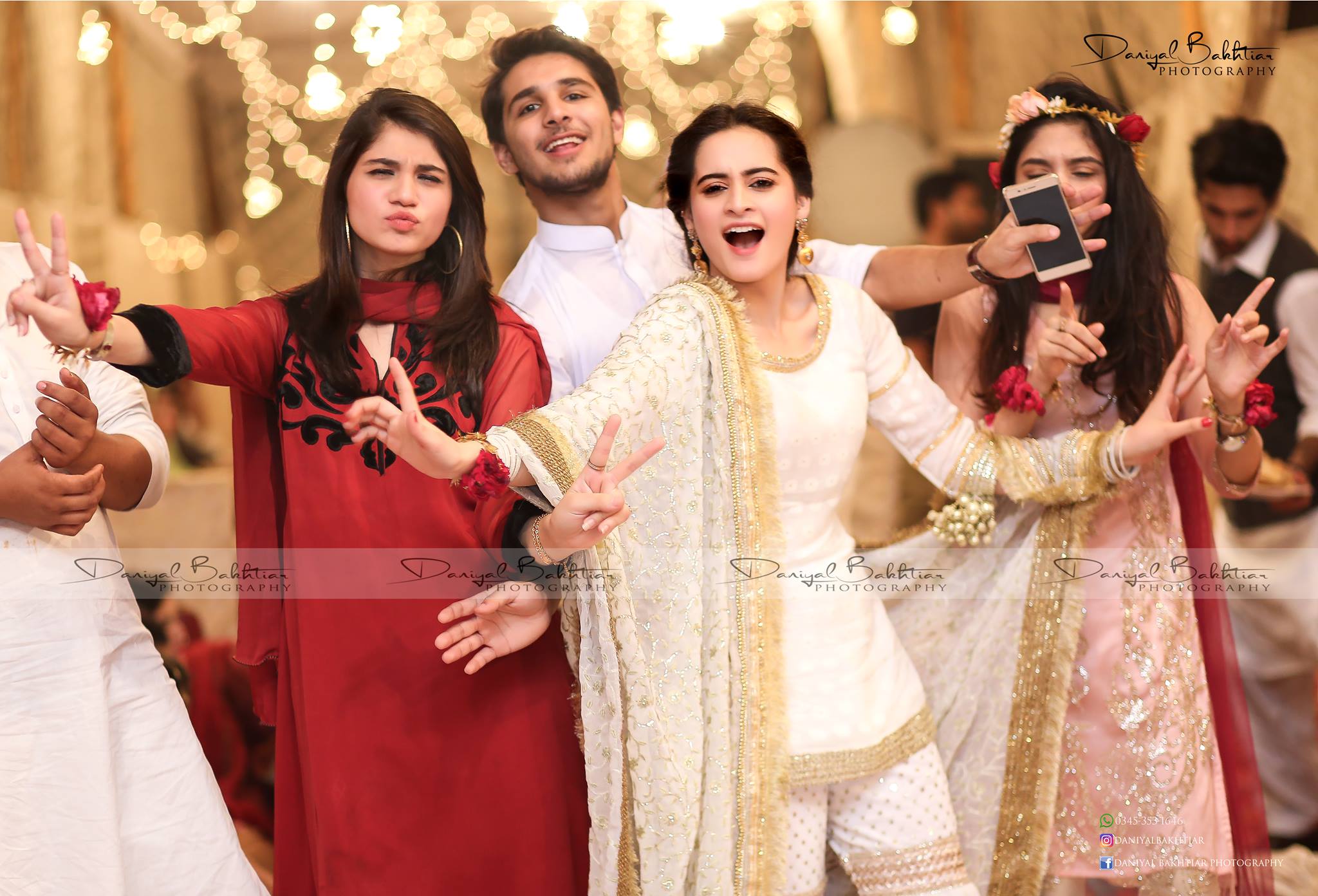 After having a stylish dholki on 4th January, the couple is had a stunning engagement ceremony and we are bringing you the exclusive pictures from the ceremony which is happening right now.
Aiman was looking extremely gorgeous and Muneeb's dapper look is perfect for the day. These two surely make a perfect couple.