ANKARA – Russian ambassador Andrey Karlov was critically injured in a firing incident in Ankara on Monday evening, Pakistan Tribe reported.
According to initial details, the Russian representative has rushed to the hospital.
Kurlov was targeted while visiting an art exhibition opening in the Turkish capital, Turk televisions said.
Doctors are treating him in Intense Care Unit (ICU).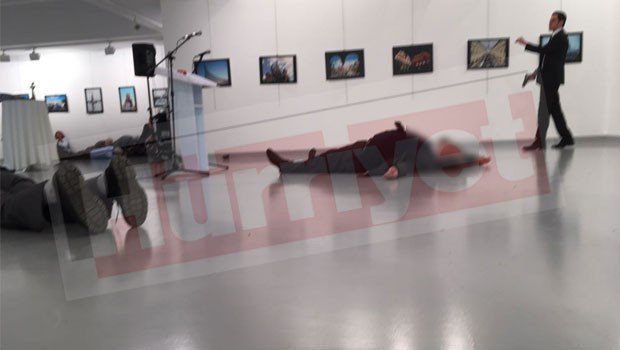 Hurriyet's Daily News said sources at the Russian embassy had confirmed the attack, while CNN Türk said several more people were injured.
A Reuters witness said that while gunfire rang out for some time after the attack, it had now stopped. A Hurriyet newspaper reporter said the attacker chanted Islamist slogans.
The Anadolu news agency said the gunman had been "neutralized" soon after the attack, which appeared to mark one of the most serious spillovers of the Syria conflict in Turkey.
The incident comes a day before the Turkish foreign minister, Mevlüt Çavuşoğlu, is due in Moscow for talks with Russian and Iranian counterparts.
Ankara'da silahlı saldırıya uğrayan Rusya'nın Türkiye Büyükelçisi ağır yaralı halde hastaneye kaldırıldı:https://t.co/UU8dZVz6N8 pic.twitter.com/P9m0TkkGMz

— Hurriyet.com.tr (@Hurriyet) December 19, 2016
It is a developing story, will be updated accordingly.