RIO DE JANIERO – The group stage has long since ended; the round of 16 reached its conclusion on Tuesday. All of a sudden the 2014 FIFA World Cup has gone from 32 teams to eight, and by Saturday night the participants will have dwindled to four.
Where the first phase of the tournament featured a swashbuckling, take-no-prisoners approach that resulted in some high-profile upsets, the first knockout round was a cautious, organised affair in which the goalkeepers were often the stars.
The quarter-finals could well be similar, what with the spectre of victory becoming ever closer, and in none of the four ties does there seem to be a clear-cut favourite (although if this World Cup has taught us anything, it's that the favourite's tag never meant anything, anyway).
Quarter-finals: France vs. Germany
July 4, Rio de Janeiro (kick-off 9 p.m. PST)
There is a case to be made that France have been the World Cup's most consistent team to date, although it's also arguable that if any side should be tipped to lift the trophy on July 13, it's Germany.
Friday's match at the Maracana will settle the question.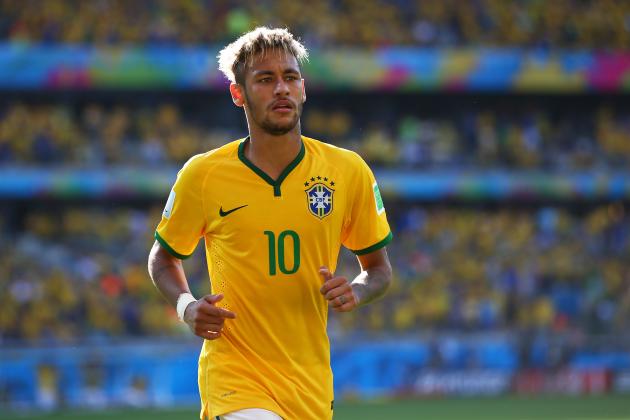 Quarter-finals: Brazil vs. Colombia
July 4, Fortaleza (kick-off 1 A.M. PST/4 p.m. ET)
Brazil passed a massive test in the round of 16, seeing off a feisty, capable Chile side that dominated the match for extended stretches.
Naturally, there are two ways to look at their victory on penalties in Belo Horizonte.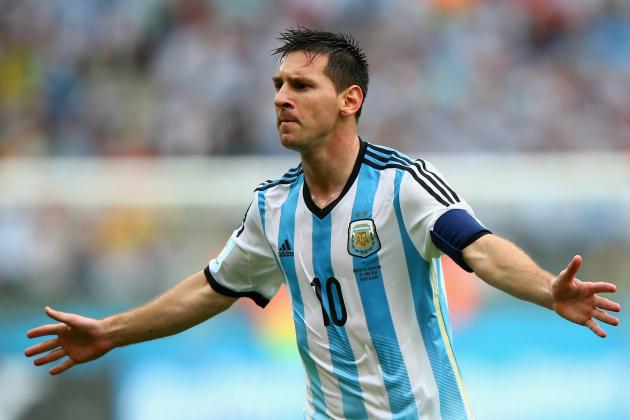 Quarter-finals: Argentina vs. Belgium
July 5, Brasilia (kick-off 9 p.m. PST/Noon ET)
Argentina have yet to play to their capabilities at this World Cup, and they've won four matches on the bounce. In other words, they're finding ways to get results—a quality that should serve them well in the quarter-finals.
Belgium, meanwhile, have also won four matches without playing particularly well. And like their quarter-final opponents, they've also developed a habit of leaving their goalscoring until as late as possible.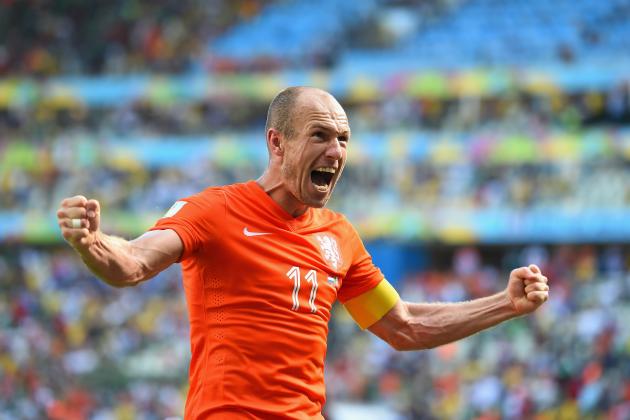 Quarter-finals: Netherlands vs. Costa Rica
July 5, Salvador (kick-off 1 A.m. PST/4 p.m. ET)
 Play tends to stall when teams using three centre-backs and a pair of wing-backs go head-to-head. They cancel each other out. But as Netherlands manager Louis van Gaal displayed against Mexico in the round of 16, he has the tactical nous to make adjustments on the fly.
On the other side of the ball, Costa Rica have passed every test they've faced at this World Cup, from high-profile matches against Italy and Uruguay to a tense affair with Greece that culminated in penalty kicks.
Round of 16

Quarter-finals
Semi-finals
Final
Semi-finals
Quarter-finals

Round of 16

BRAZIL

CHILE

COLOMBIA

URUGUAY

FRANCE

NIGERIA

GERMANY

ALGERIA

BRAZIL

COLOMBIA

FRANCE

GERMANY

NETHERLANDS

COSTA RICA

ARGENTINA

BELGIUM

NETHERLANDS

MEXICO

COSTA RICA

GREECE

ARGENTINA

SWITZERLAND

BELGIUM

USA
ROUND OF 16